Whether building a new home or replacing damaged shingles, proper asphalt shingle roof installation is essential in protecting your home. We've created this step-by-step guide to show you how expert roofers install asphalt shingles across Denver CO.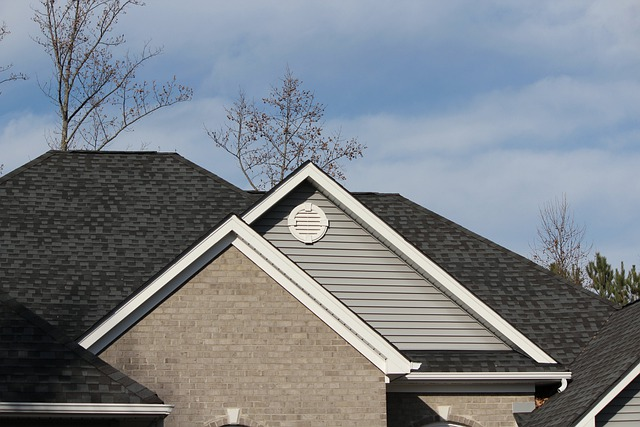 1. Determine the number of roof shingles to use
A good starting point is to know how many shingles to buy and what underlayment your roof needs. To get good estimates, measure the length and width of each section of your roof then multiply the length and width to get the total area, typically square feet. To get the total number of squares, divide the total square footage by 100. Knowing your roof's size is crucial in determining the number of shingles to buy.
For example:
If the roof measures 40 feet by 60 feet, the total area is 2,400 sq. ft, equivalent to 2,400÷ 100 = 24 squares. Shingles are usually sold in bundles, with three bundles covering 20 squares or so. Round off the number of shingles by one or two.
2. Remove old shingles from your roof
If the surface is clean, remove existing shingles from the roof, starting with those at the peak. A shingle removal tool and garden fork are useful in prying up the shingles. You might need to use a hammer to remove stubborn shingles manually. The shingles should come off in sheets faster with some elbow grease. Move those sheets to the roof's edge, then drop them into a trash bin or designated collection point. Continue with the removal until your roof's slope is clear of shingles and underlayment. Be careful around your siding and chimney, especially if you intend on reusing both.
3. Clear off lingering debris
Next, sweep your roof of dirt and debris with a stiff-bristled broom. Scan for stray nails or fasteners, and remove them when clearing the roof. Remove any protruding nails as they could be a tripping hazard.
4. Inspect your roof deck
Before you install the asphalt shingles, ensure your roof's deck is dry, gap-free, smooth, and securely fastened to the trusses. A clean, flat deck will ensure your shingle roof appears smooth and flat once the job's done. There's no better opportunity to give the roof deck a look than when doing shingle replacement. Check for signs of warping, water damage, or unevenness. if you spot any issues, pause the installation and fix those problems first.
5. Install the drip edges
Asphalt roof shingles are the first line of defense against harsh weather conditions. And what's underneath them matters too. As the first material, the drip edge is usually installed at the eave, creating a sharp edge and protecting the lower edge of your roof deck from water damage. Once everything looks good, start installing drip edges. Follow the procedure above. Ensure you align nails correctly and space them away 1/2 an inch from the fascia board.
6. Install the roof's underlayment
It's a tricky step for those with little to no roofing experience, so don't rush if you've never worked with felt paper before. The goal is to create an even covering between the shingle and your roof's sheathing.
Have a large roof? See the instructions on the underlayment packaging. Ensure strips overlap by at least half their width. Don't introduce wrinkles or folds as you go. Get this step right and everything else will flow.
7. Install the first row of shingles
Next, install the starter strip, basically the first row of shingles, and ensure they overhang the drip edge by half an inch. Measure the shingle's height then mark a line of the roof underlayment to get the half-inch overlap. It's likely you'll trim the starter course to achieve this.
8. Install the remaining shingles courses
As you start installing the other shingles, you'll notice you'll have to cut shingles to create the horizon offset. Some roofers opt to cut the shingles at one before installation, while others cut on the go. Pick a method that's easier for you.
Nail down the shingles to your using roofing nails. Following the instructions on the packaging. If you live in a windy area, more nails can be beneficial. No matter how many nails you use, ensure the next shingles overlap the nail's head by at least an inch.
9. Install shingles around roofing structure
Next, install shingles around your chimney, vents, and skylight. There's no trick or workaround. Cut the shingles to size, then secure them to any oddly-shaped edges using roofing cement. As you lay the shingles, ensure there are no spaces around ridge vents. It helps to have a few extra shingles handy just in case you butcher the first few.
10. Install the ridge cap shingles
The penultimate step, before cleaning, is installing ridge shingles. The method of installation depends on the manufacturer. So, follow their instructions provided during shingles purchase. A common approach is cutting shingles into long pieces to overlap the top course on either side of the roof by at least five inches. Orient the tar strip across the ridge for the ridge cap shingles, so they're perpendicular to the rest of the shingles.
11. Install snow guards
metal roof snow stoppers are vital to shingle roofs, not just metal roofs. Installing snow guards can help prevent snow retention and avert snow avalanches. Snow guards installed on the roof ensure snow or ice that collects on your shingle roof fall systematically, instead of coming down suddenly as a roof avalanche.
12. Clean up
Once your nail down the last shingle, it's time to clean up the roof. If you rent a dumpster and put down tarps, cleaning will be a breeze. At this point, there isn't much to do than haul away the debris and leftover materials.
Want to protect your new roof? Install metal roof snow guards
Whether new construction or an existing roof, installing a shingle roof is beneficial. You can prolong the lifespan of your roof by installing continuous snow guards, or snow fences. Choose from bar-style snow guards or pad-style snow guards and we will pair your standing seam metal roof with the best clamps. If you're looking for the best snow guard for your asphalt or metal roof systems, or just want to learn more about snow retention systems, call (877) 220-5066 and speak to our customer representative. We will recommend the best snow guards for your roof surface.
Source